G'day mates! How ya going?
I have been keen on looking up local events happening in and around Brisbane, especially when there are so many going on. It's a good chance to see more of the community than the usual tourist attractions.  I often check out www.ourbrisbane.com to see What's On, and partake in the awesomeness.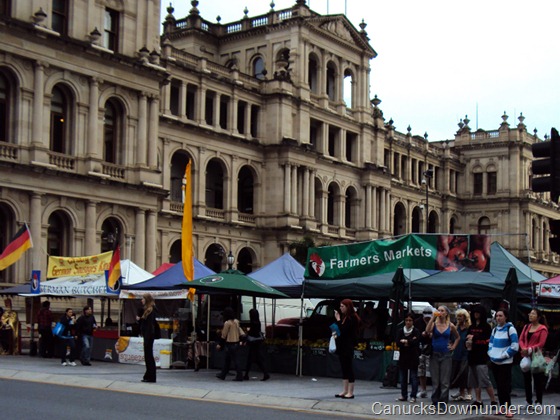 As a freelance graphic designer, running errands during the weekday allow me the opportunity to enjoy the day, streets and shops without the manic crowds. As much I like to power through my day with work, breaking up the day to visit the grocery store or pick up a bubble tea have become welcome treats to stretch out and stave off cabin fever.
Recently discovered, Brisbane hosts a Farmer's Market every Wednesday from 11am to 6pm at Reddacliff Place. They have a gamut of market stalls selling various meats, seafood, cheese, nuts, fruits and vegetables. They also have some delicious baked goods, healthy snacks, and pineapples!
These would be great for Jason, he's been asking for more healthy snacks, except for the assorted bon bons.
Now these treats are more my style. I didn't get any  during my visit but the next time I do visit, these macaroons will have a date with my tummy.
Oh I'm in cheese heaven! I was a bit intimidated by them actually that I didn't get any. Any body here a cheese aficionado?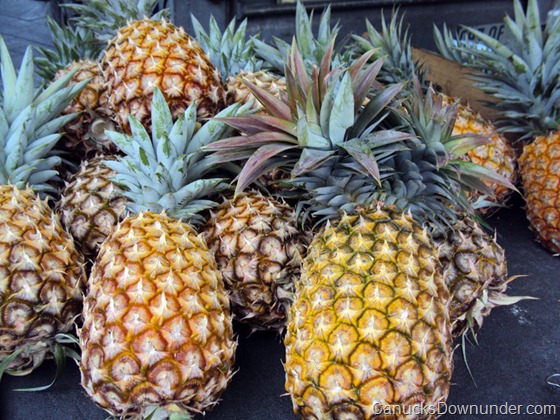 I told you there were pineapples.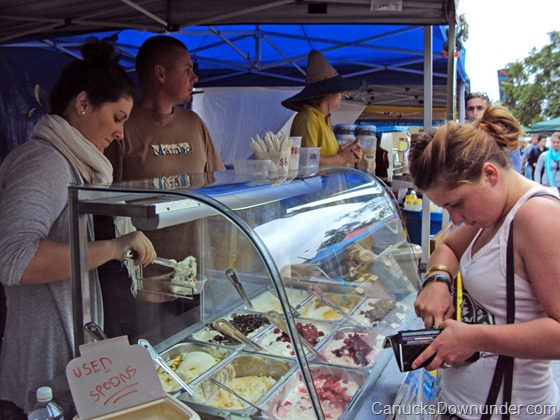 I will gladly part with my coin for some cool, fresh fruit deliciousness.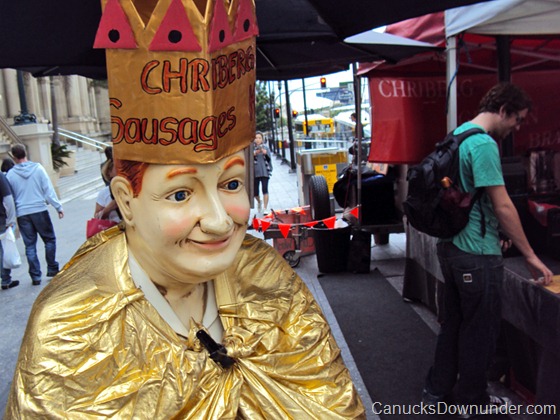 It's the sausage king! He commands me to buy a sausage.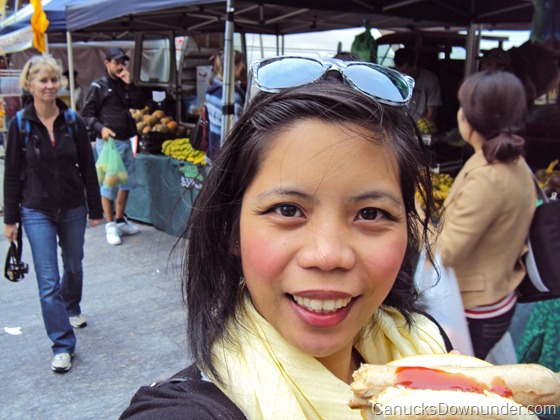 I am happy to oblige your royal highness.
It's very awesome to see this kind of thing take place, especially in the heart of the city. This is just one of the many things I am getting to know and love about Brisbane. Another one is their many green spaces throughout the downtown core.
Until our next adventure, sprinkle hearts!
Ooh, our first comment!