G'day mates! How ya going?
Jason and I were pretty stoked to find an apartment within the Brisbane CBD which is close to his workplace and pretty much everything else that we would need. It only takes a short walk to anywhere. Here's a few shots of our neighbourhood on my way to get my fave, Honeydew bubble tea.
It's been a long time since I had to use the payphone but I do remember how it works. I have used it a couple of times since our arrival to get all my paperwork sorted.
These guys are open late and offer delicious pizza and shwarma wraps. I haven't tried their "Fish and Chips".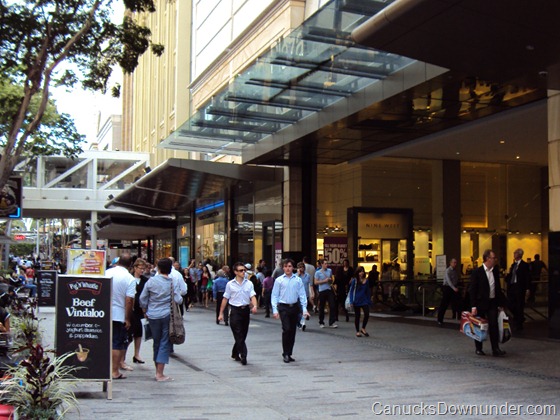 It's certainly a very short work to reach the supreme, mega mall known as Queen Street Mall. The stretch of the mall is likely longer than the distance it took to get here.
In case you're wondering (just like Jason was) about what is 'Dick Smith?', for our Canadian/US readers, it's the same as a Radioshack/Best Buy/Futureshop/Circut City. JB HI-FI is another competitor in Australia to Dick Smith.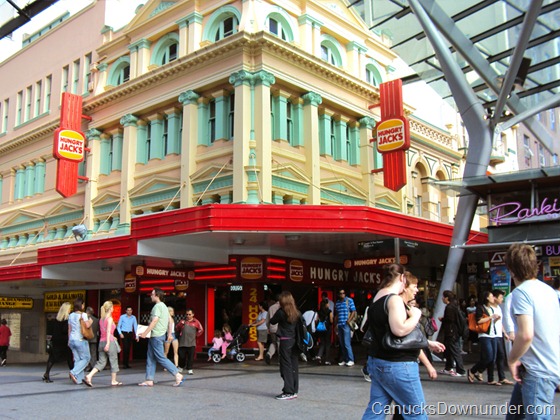 Hungry Jack's is the Australian equivalent of Burger King, the food tastes a bit similar but the menu has a few differences and I am already forgetting what Burger King tastes like.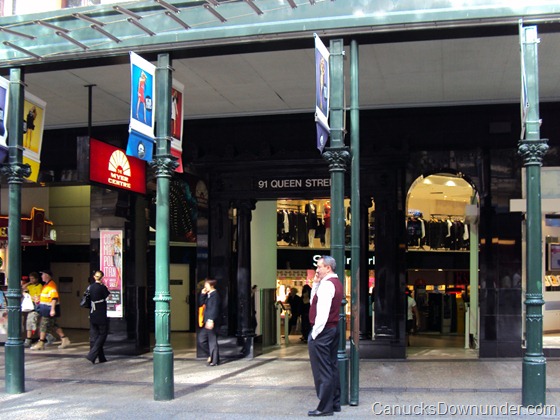 Yet another entrance to The Myer Centre, one of many complexes attached to the labyrinth that is the Queen Street Mall.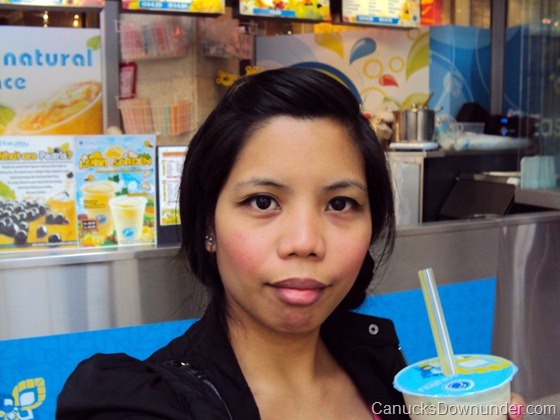 Success! I have reached and obtained my precious Honeydew bubble tea. Writing about this makes me want another one.
Sprinkle hearts and bubbles!
Ooh, our first comment!