You are currently browsing the archives for October, 2010.
04
Oct 10
G'day mates! How ya going?
Upon our return back to port from our Brisbane Whale Watching trip, we decided to stick around and have a walkabout. Jason and I wanted to enjoy the great weather and see what else Moreton Bay had to offer.
It wasn't long before we came across an aquatic wonderland known as the Settlement Cove Lagoon.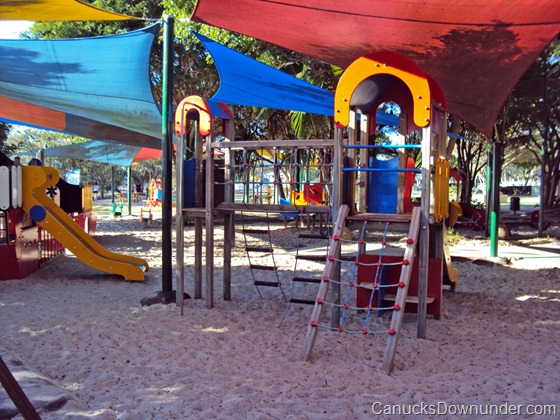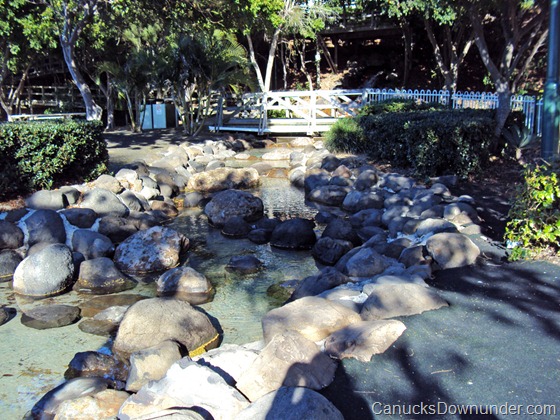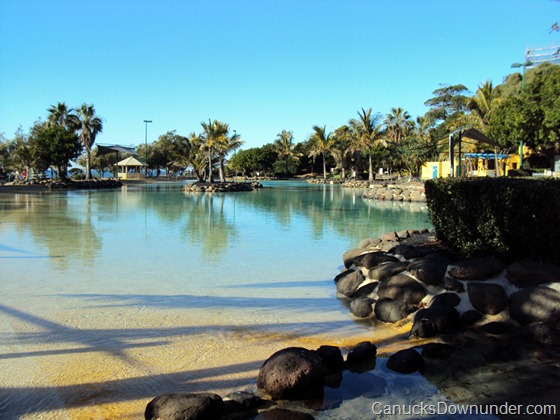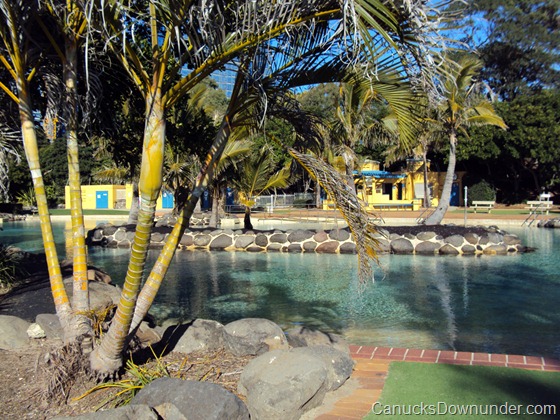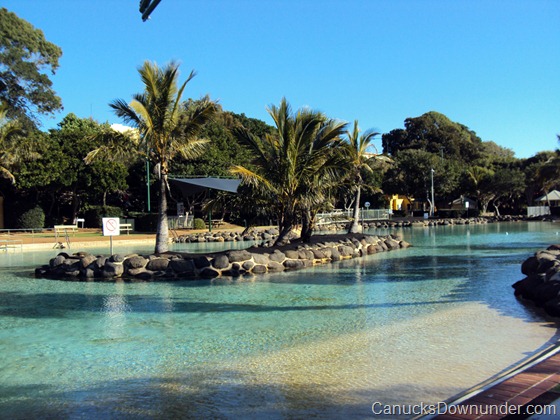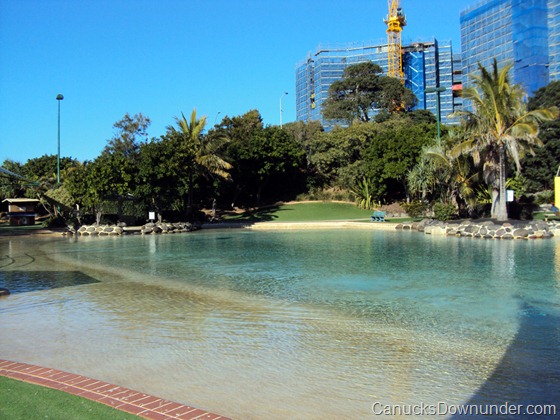 It was a heavenly oasis, perfect for taking a dip in the water, sun bathing, chilling out and enjoying a BBQ by the bay. Amenities included picnic shelters, BBQ areas, playgrounds, swimming lagoon, wading pools, and beach showers. Jason and I instantly thought of our friends, and how massively awesome it would be to have a party here.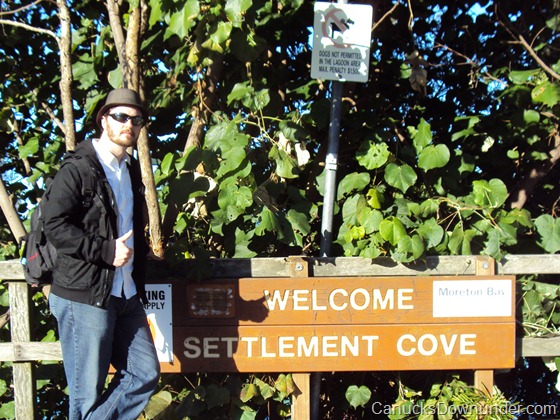 Settlement Cove gets Jason's approval. When the weather gets warmer, we hope to come back to the laggoon for a dip.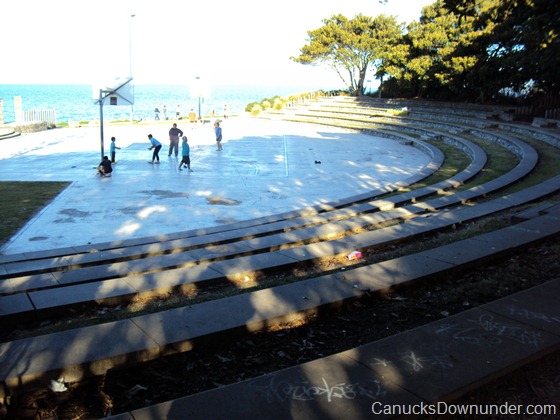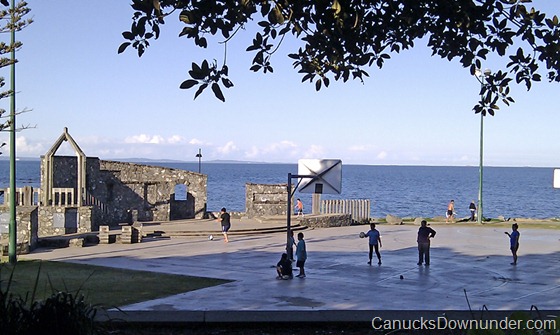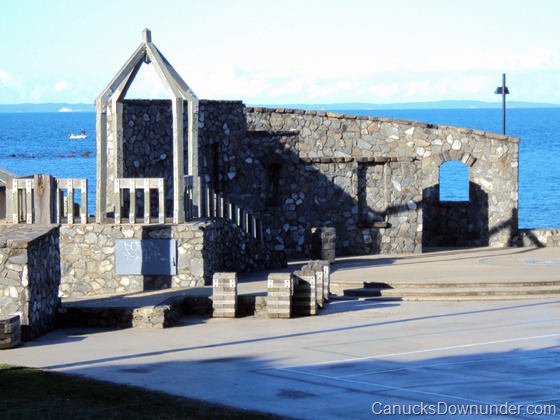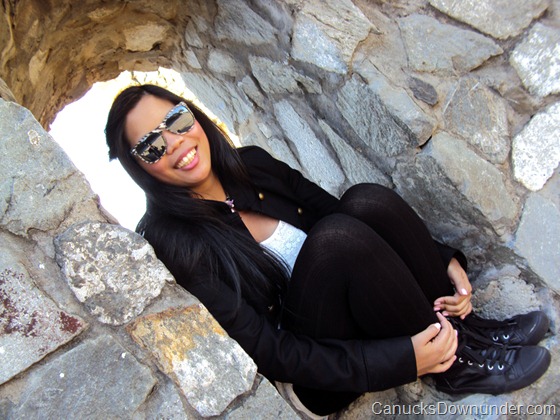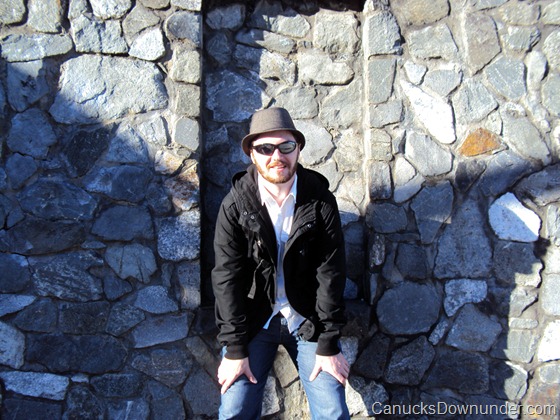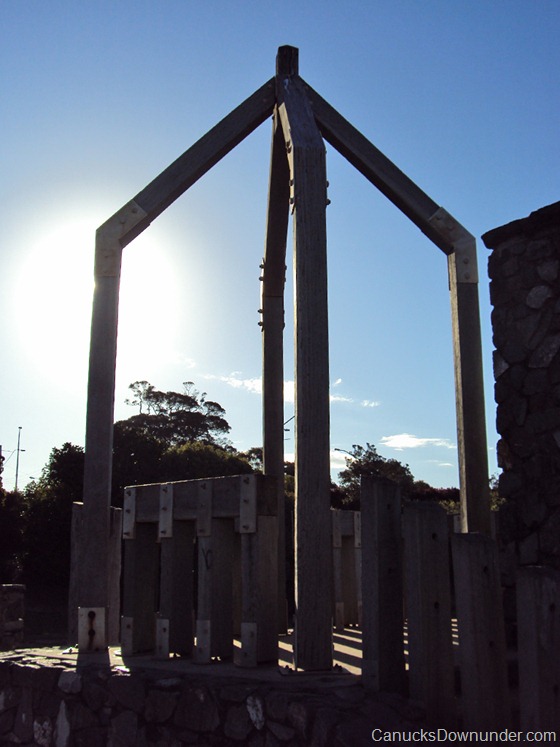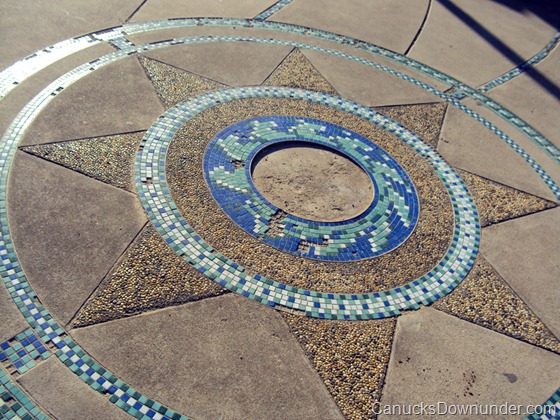 It would have been nice to have learned what this space used to be and the history of it. Maybe it's being used as a sort of public theatre now or something, judging by the stage like setup of the remaining building and amphitheatre like seating. If you happen to know what it is, feel free to send us a note.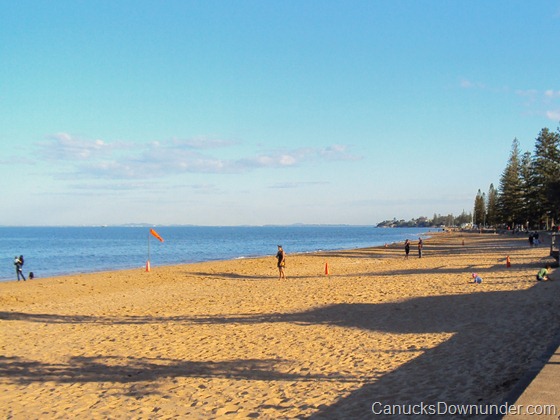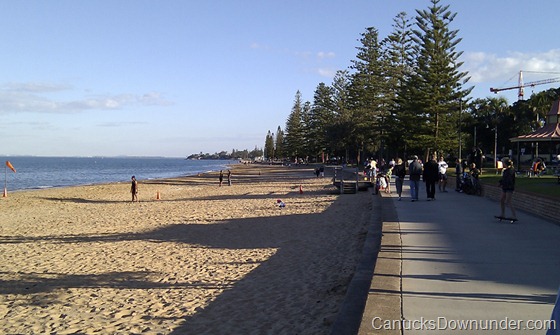 We continued walking down the boardwalk when what do we spot in the sky?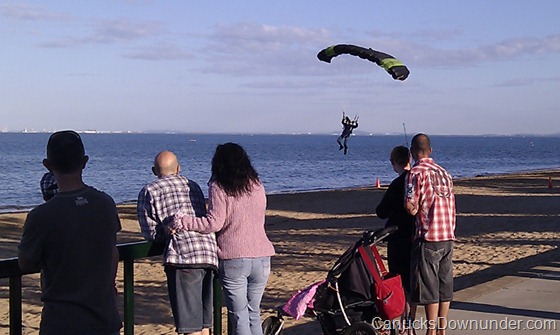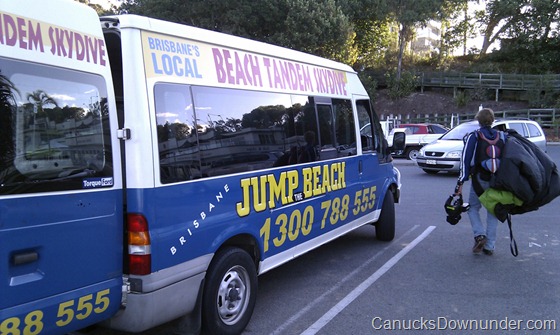 Brave skydiving souls (Jump the Beach)! I couldn't imagine doing this at all. One of the girls that came down looked so frightened that she didn't answer her tandem partner when he jovially asked her "Wasn't that easy?". She really looked freaked out which doesn't inspire any sort of confidence in me and Jason is all lit up with the idea this could be our next adventure. Eeep!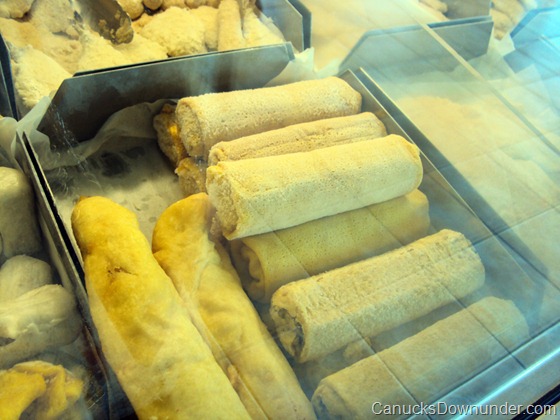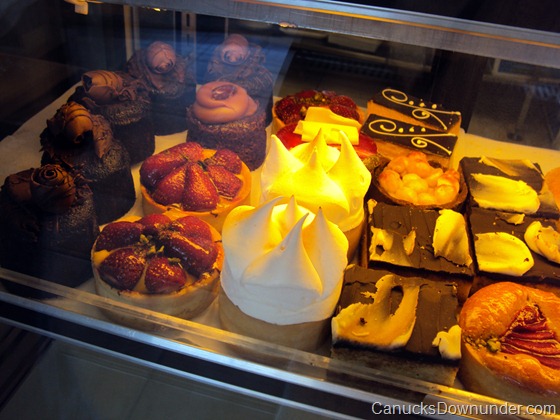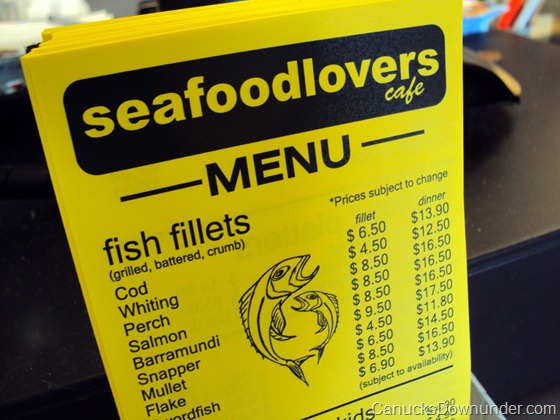 Further down the beach, we decided to have dinner at Seafood Lovers Cafe where we both had the fisherman's basket!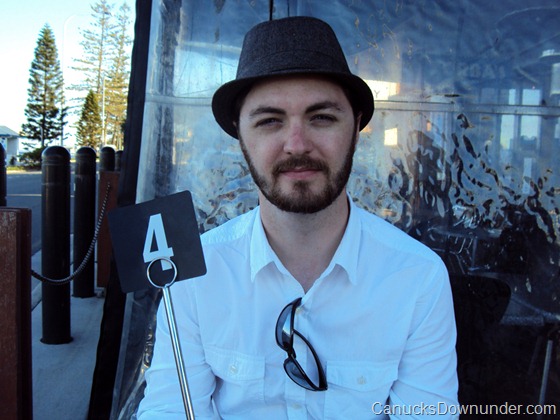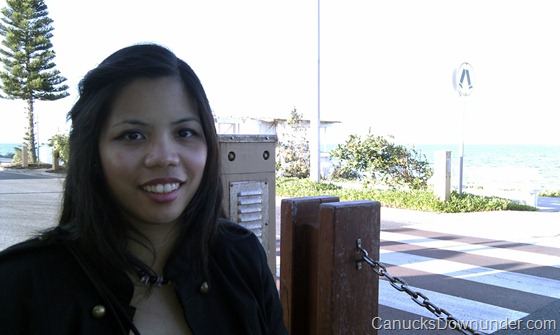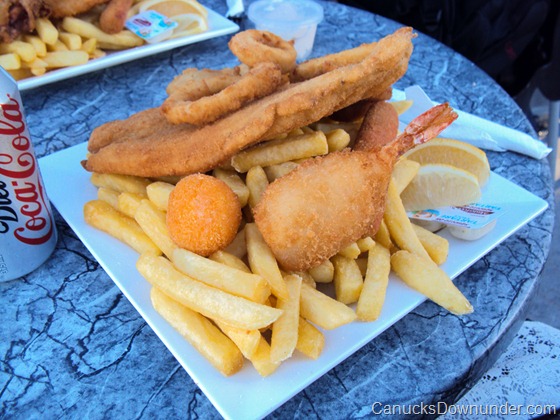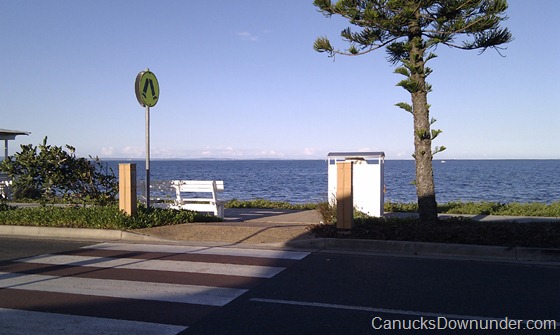 There's nothing like dining al fresco with an ocean view.
Until next time homies, sprinkle hearts!
We have 2 lovely comments!
01
Oct 10
G'day mates! How ya going?
Jason surprised me with a trip to Brisbane Whale Watching! Before the trip, the only thing he told me was that I should dress comfortably and since I love surprises*, I tried my best not to guess because I am SO very good at guessing.
When our bus pulled up to the port, it was certain that we would  be having a boat adventure. Then, one of my most favourite songs started to play in my head, I'm on a Boat by The Lonely Island. Yeah, son!
We had to get up sooo early to catch the bus out to port but it was totally worth it to get some fresh air on a clear and beautiful Sunday morning.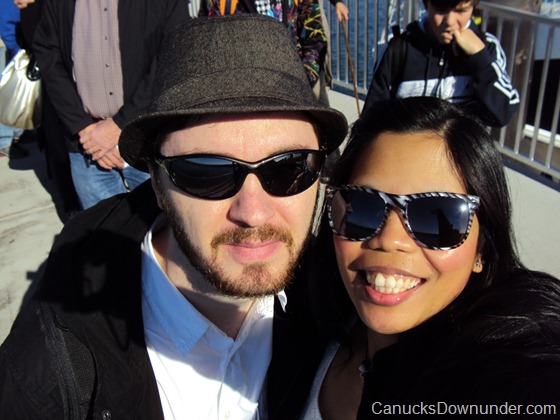 We're almost on the boat and there isn't a cloud in the sky = awesome!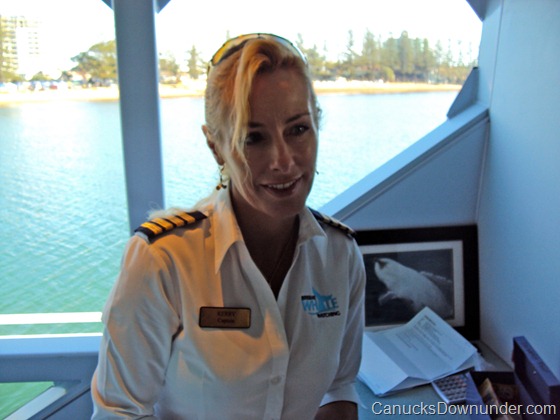 The lovely Captain Kerry greets every guest aboard the MV Eye Spy.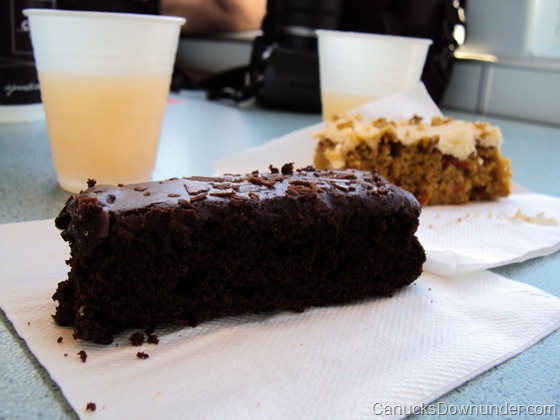 Oh hello, a slice of chocolate and carrot cake for breakfast? I love this trip already!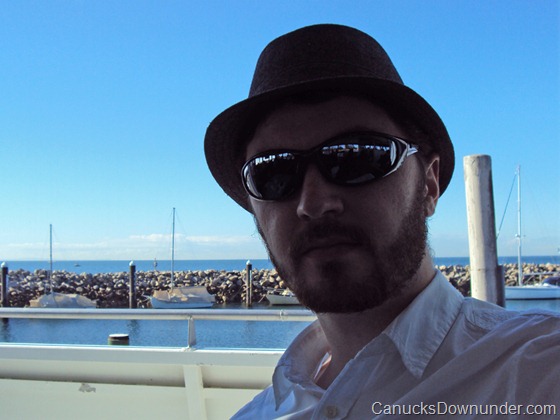 Donna: Honey, can I have a bite of your carrot cake?
Jason: Why, yes, of course dear!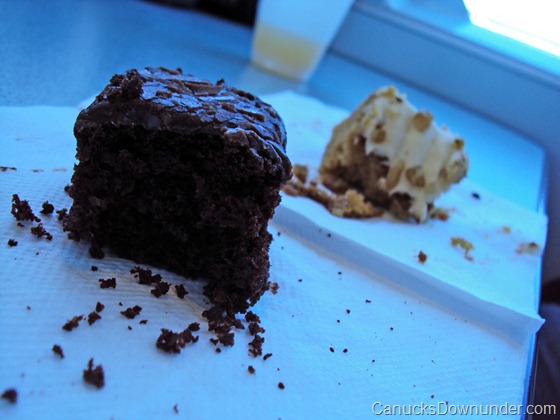 Donna: Nom, nom, nom.
For a little fee, they also serve anti-nausea pills to help with motion sickness which I gladly took! I didn't want to take the chance at all.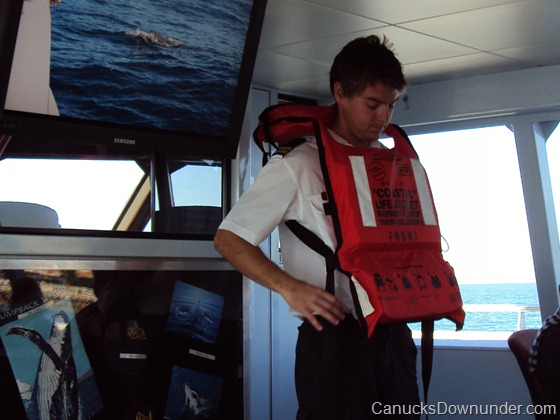 There's a brief but obligatory safety demonstration as the boat sails off to the horizon.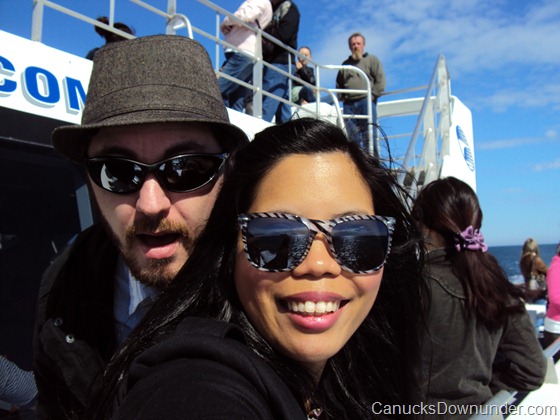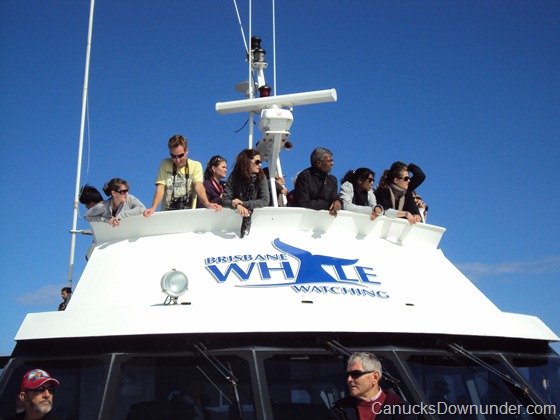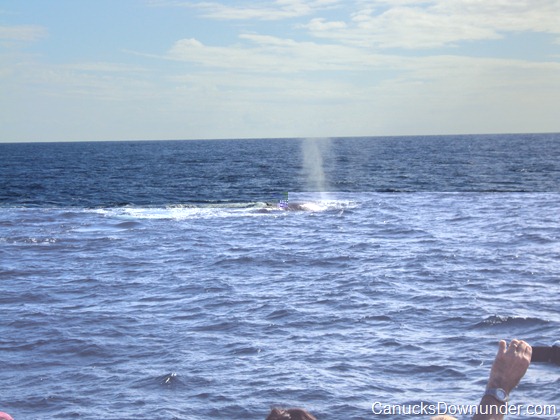 It isn't long until we reach our destination and the whales come by for some playful splashing.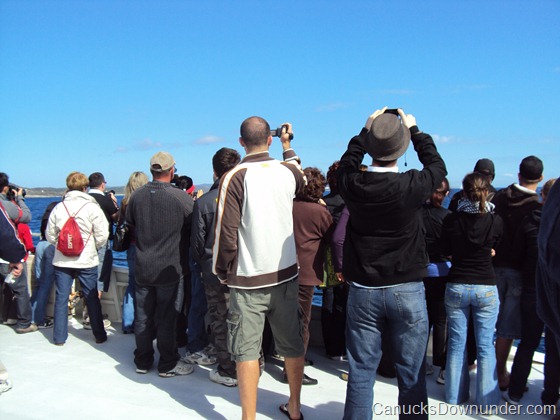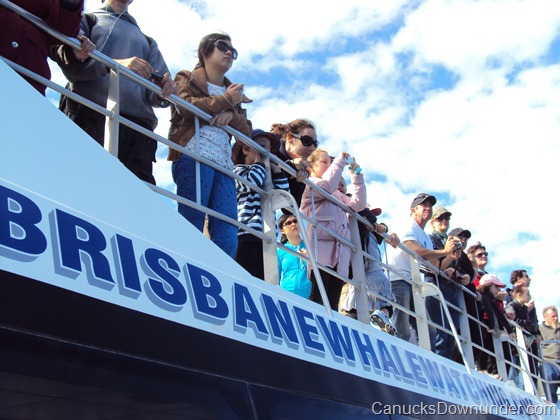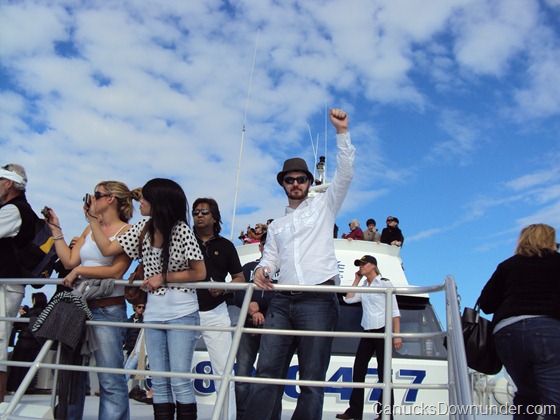 Jason's fist pumping the awesomeness that is whale watching.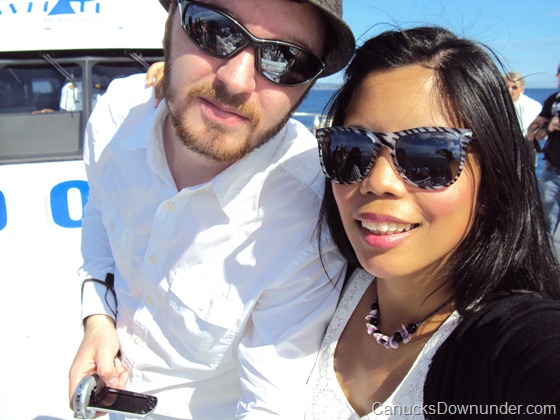 I'm very lucky like that.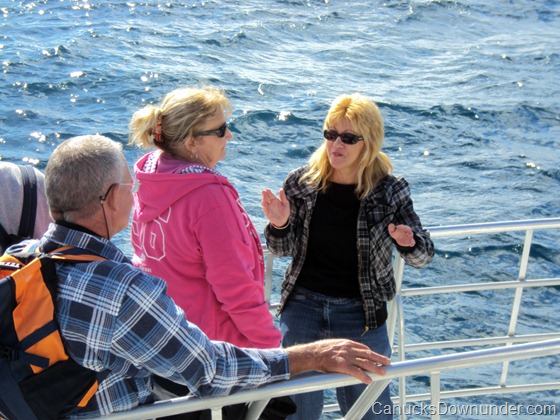 Whales were not the only thing we spotted on this trip. Mullets are alive and kicking downunder!

There are two whales in this one!
Jason and I did our best to take lots of photos and videos of the whales but it's difficult to capture the experience in photos because when the whales breach the water, it goes by so quickly! Fortunately, many whale pods (social groups of whales that protect each other) were around so there were plenty of opportunities.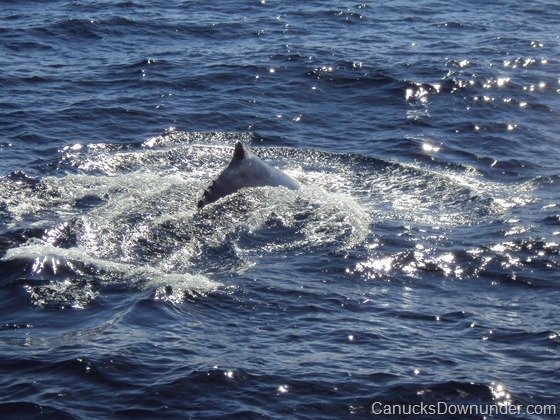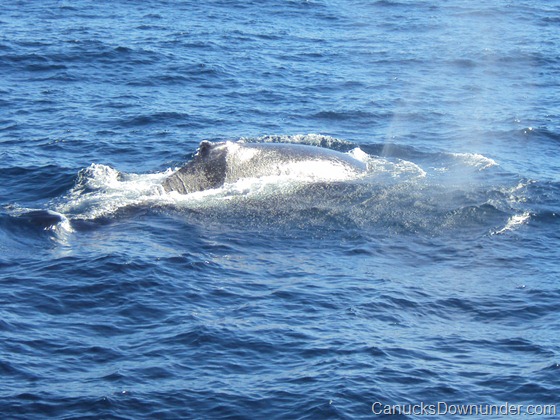 These ones came by really close!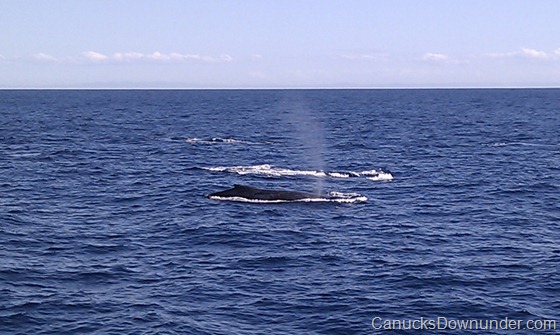 Pow! There's four in this one!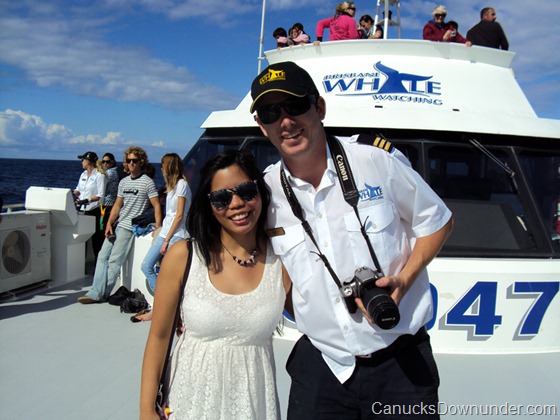 Captain Kerry was great during the tour, often sharing insights and knowledge about the whales and the area. The crew were friendly and accommodating, even humorous! That's me and Oli on deck. I was trying to convince Jason to take a jumping photo but he warned us not to do it, because you never know when the boat will tip to break your landing. Good to know, Oli!
Whale watching was super awesome! The weather cooperated, the crew was friendly, and we saw plenty of whales. It also felt really good to just look around and enjoy the warmth of the sun with the ocean breeze. Thanks Jason!
Until next time, Captain Kerry! Sprinkle hearts.
Ooh, our first comment!