G'day mates! How ya going?
Jason surprised me with a trip to Brisbane Whale Watching! Before the trip, the only thing he told me was that I should dress comfortably and since I love surprises*, I tried my best not to guess because I am SO very good at guessing.
When our bus pulled up to the port, it was certain that we would  be having a boat adventure. Then, one of my most favourite songs started to play in my head, I'm on a Boat by The Lonely Island. Yeah, son!
We had to get up sooo early to catch the bus out to port but it was totally worth it to get some fresh air on a clear and beautiful Sunday morning.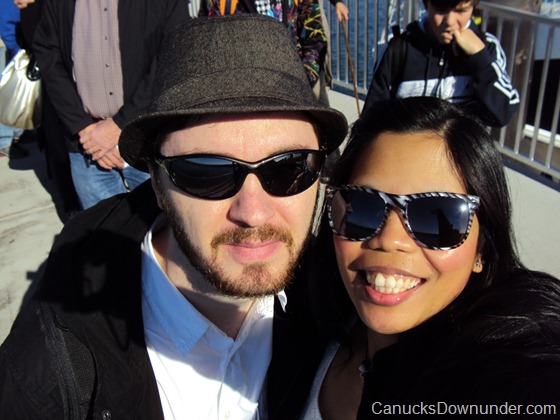 We're almost on the boat and there isn't a cloud in the sky = awesome!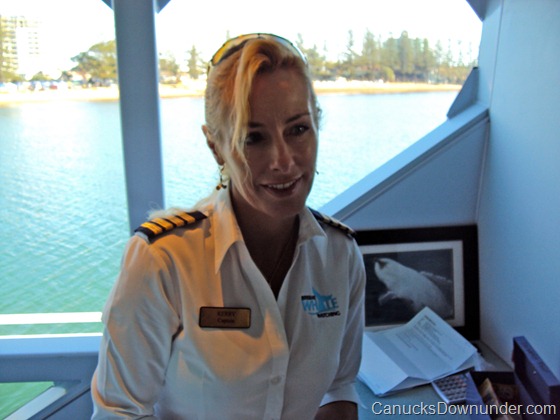 The lovely Captain Kerry greets every guest aboard the MV Eye Spy.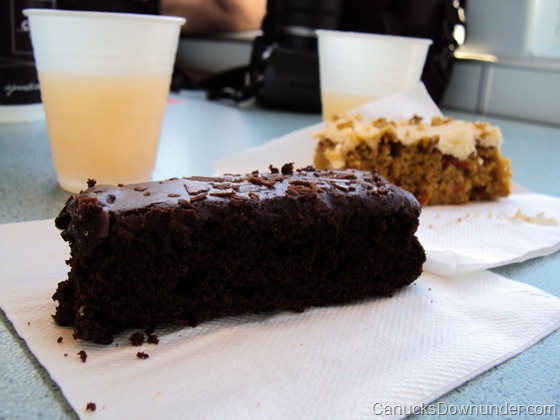 Oh hello, a slice of chocolate and carrot cake for breakfast? I love this trip already!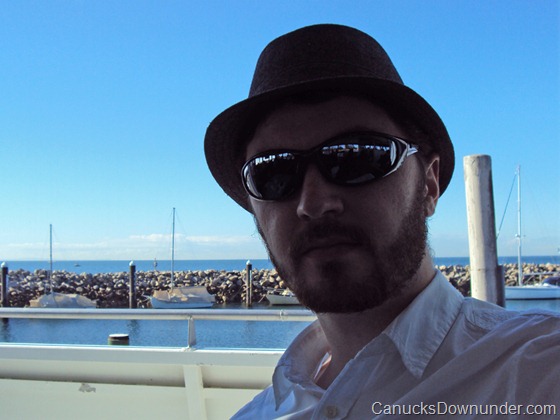 Donna: Honey, can I have a bite of your carrot cake?
Jason: Why, yes, of course dear!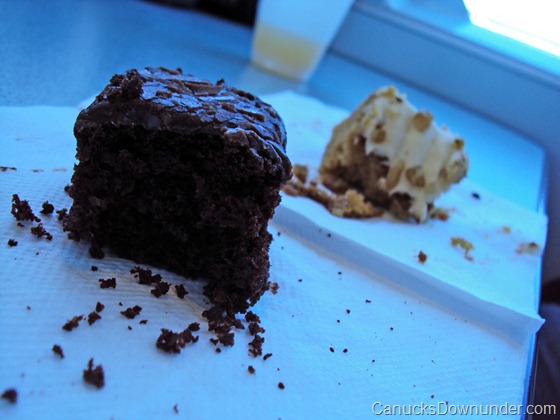 Donna: Nom, nom, nom.
For a little fee, they also serve anti-nausea pills to help with motion sickness which I gladly took! I didn't want to take the chance at all.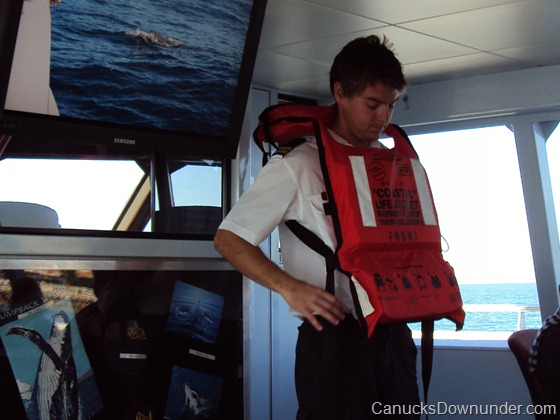 There's a brief but obligatory safety demonstration as the boat sails off to the horizon.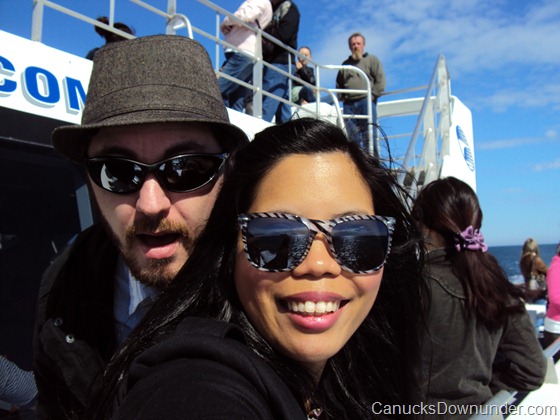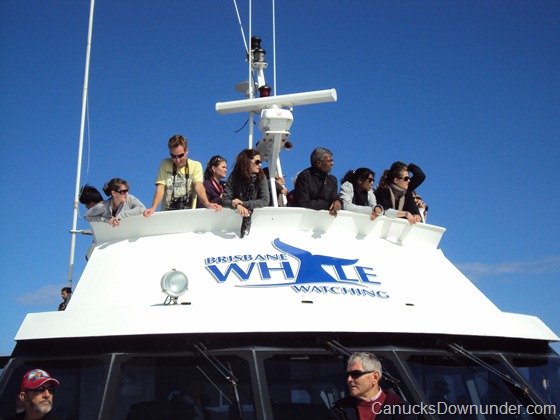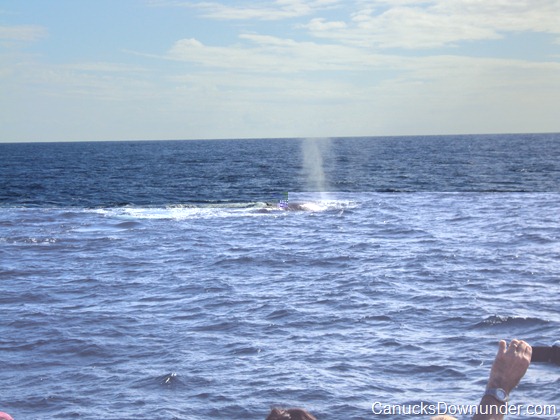 It isn't long until we reach our destination and the whales come by for some playful splashing.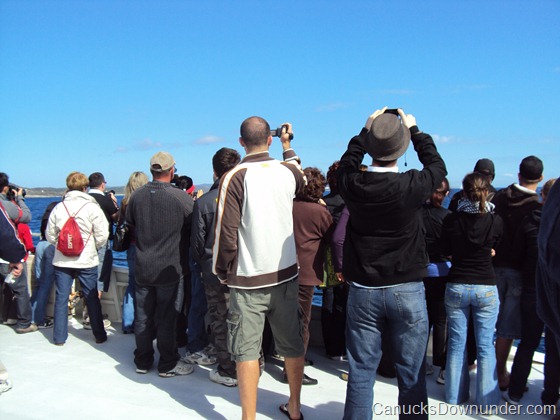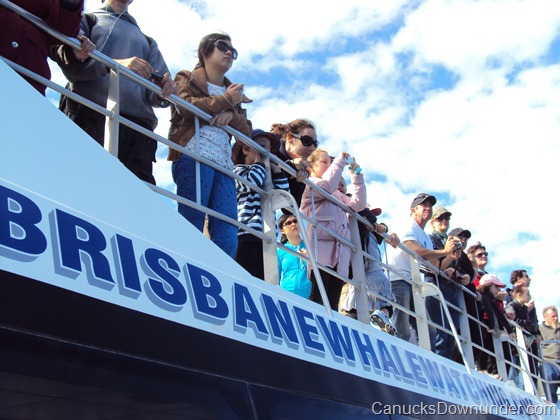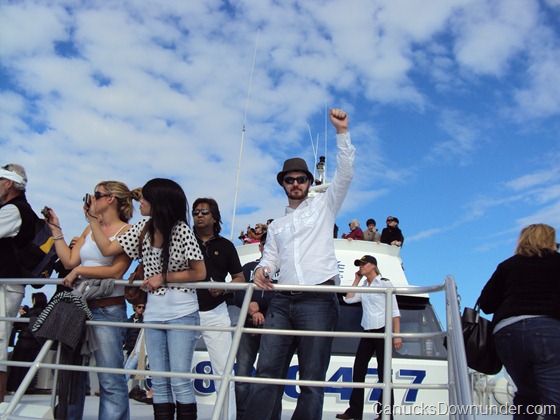 Jason's fist pumping the awesomeness that is whale watching.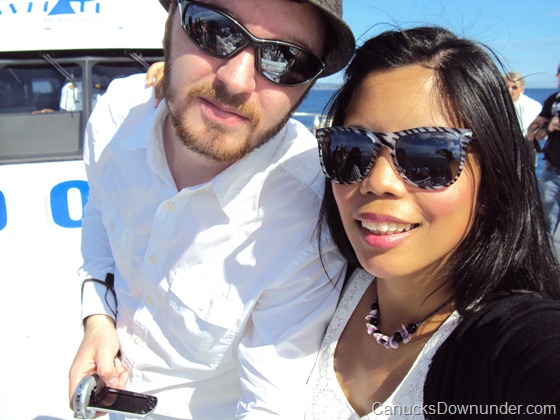 I'm very lucky like that.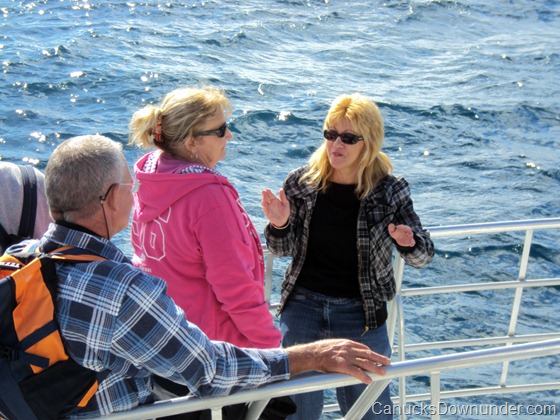 Whales were not the only thing we spotted on this trip. Mullets are alive and kicking downunder!

There are two whales in this one!
Jason and I did our best to take lots of photos and videos of the whales but it's difficult to capture the experience in photos because when the whales breach the water, it goes by so quickly! Fortunately, many whale pods (social groups of whales that protect each other) were around so there were plenty of opportunities.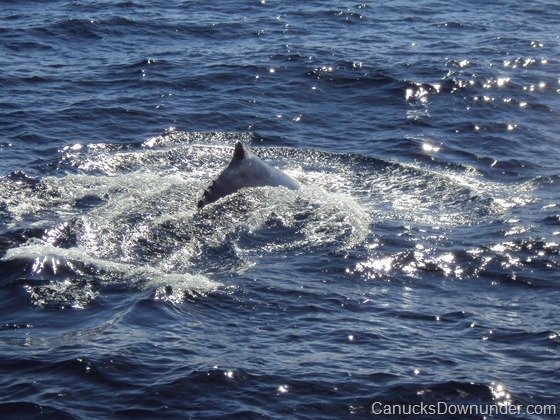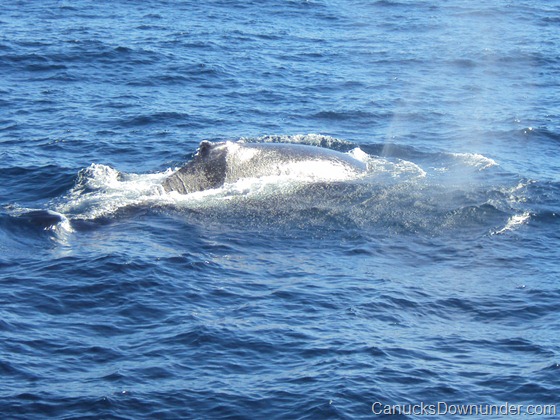 These ones came by really close!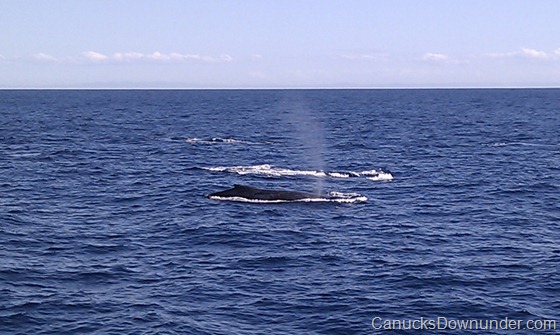 Pow! There's four in this one!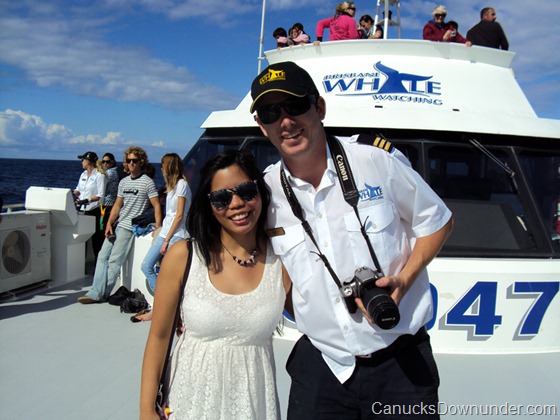 Captain Kerry was great during the tour, often sharing insights and knowledge about the whales and the area. The crew were friendly and accommodating, even humorous! That's me and Oli on deck. I was trying to convince Jason to take a jumping photo but he warned us not to do it, because you never know when the boat will tip to break your landing. Good to know, Oli!
Whale watching was super awesome! The weather cooperated, the crew was friendly, and we saw plenty of whales. It also felt really good to just look around and enjoy the warmth of the sun with the ocean breeze. Thanks Jason!
Until next time, Captain Kerry! Sprinkle hearts.
Ooh, our first comment!